Datejet Videojet is the perfect solution for tea and coffee production and processing. It's the No. 1 brand in the US.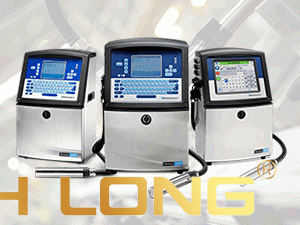 This product line uses Continuous Inkjet Printing (CIJ) technology. With the ability to print from 1 to 5 lines of text. Datejet Videojet is the most versatile of all printers. Ensure all requirements, standards of coffee – tea.
In addition, Videojet has developed a portfolio of more than 175 inks for the CIJ series. Helps to print on any product surface. In addition, Videojet also develops color inks that produce bright codes. This print is easy to read on dark packaging. And with the quick drying feature of Videojet ink. The print is not smeared during the process.
Coffee-tea is the product line required to ensure hygiene, food safety is very high. Production information requires high quality, sharp. As production date, expiry date, code …. Information is most interested consumers. Print quality affects consumers' evaluation of the product.
Videojet has over 45 years of research and development. With state-of-the-art green technology, Videojet meets all the requirements of the tea-making industry.
Huynh Long Industrial Equipment Joint Stock Company specializes in providing solutions for Datejet inkjet printers.
Huynh Long with 20 years "Building long-term prosperity." With more than 10 years of cooperation with Videojet. We are confident to bring our customers the most modern and perfect printing solutions. So far, Huynh Long is always the customer evaluation as the supplier of industrial equipment prestige, professional, most dedicated.
Customers have demand for inkjet date Videojet, Please contact Huynh Long. We will advise and bring to you the ideal printer solution and best suited.