As a seafood manufacturer, fresh frozen food. Producers know that frozen seafood products before they are marketed, or prior to censoring and exporting to countries, require strict standards.
Food safety as well as the quality of the elements in the production and processing process to ensure that the product does not have any technical defects affecting the quality. Hazardous elements such as nonmetals, metals, solid objects, or products, but which are mixed in the process of production, are not harmful.
Sesotec metal detectors are commonly used for common products for screening, pre-packaging and post-packaging impurities, frozen seafood inspection, and other seafood-related products.
Products such as fresh seafood, blood red (note, in the human body and animals, are iron in the blood, it is necessary to consider fine-tuning of the scan waveband) as well as adjust the frequency numbers need special support. For more information on X-Ray Sesotec Equipment.
In addition to processed seafood products and prepared to the packaging stage.
Quickly use the Sesotec X-Ray equipment to ensure that the product is free from metal to nonmetals that can pass through the system.
The machine has a self-detecting system, manually adjusting the manual power detection. Remote control, advanced and advanced microprocessor technology, integrated touch screen LEDs with extremely sensitive equipment, detects dangerous impurities for consumers. Capital has a great influence on the manufacturers, businesses invest.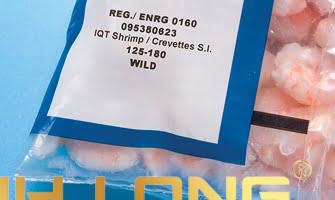 Here are those advantages which we mentioned:
Easy to clean equipment, regular cleaning thanks to waterproof IPO technology 65

Structured from aluminium, durable, non-oxidized metal.

Easily transported assembled

Can connect to wifi for remote operation, from another location.

Easy operation, understandable English language.
In parallel with this, we also offer Automatic Scaler, Horizontal Packing Machine or Automatic Stacking Machine. Ensuring both an output chain for your company and Huynh Long we are proud to be the equipment supplier for many enterprises, factories, industrial all over the country.
For more information: Please call 0961 166 388 for a free consultation.
HUYNH LONG INDUSTRIAL EQUIPMENT JSC
Address: H76 – 77 A3 Road, 10ha resettlement area, Tan Thoi Nhat Ward, District 12, Ho Chi Minh City
Tel: (+ 84-8) 3592 6789 / 5-8               Hotline: 0961 166 388
Place the material: 0968 111 339          Technical support: 0963 313 336
Email: marketing@huynhlong.com.vn     Web: www.huynhlong.com.vn