The Thermal Transfer Printer (TTO) Videojet produces crisp, high-resolution prints. Bring the absolute advantage when printing on flat packages. Is the perfect printing solution for businesses.
THERMAL PRINTING OVERPRINTER 6530 & 6330 use the iAssure ™ print quality assurance technology. DATAFLEX® 6530 & 6330 have many features. As the minimum wear and tear. All electronic devices are automatically set up and the ability to replace the ribbion is fast. TTO – DATAFLEX® 6530 & 6330 operate at high speed, providing optimum operating time.
The DataFlex® 6330 Thermal Transfer Overprinter is a medium-speed thermal transfer printer. Helps to improve the uptime. And it works better by minimizing time spent on quality checks, minimizing waste and reprinting.
In addition to the same features as the 6330 printer, the DataFlex® 6530 offers print speeds up to 1000mm / s. And flow up to 700 ppm. This is a line of high speed thermal transfer printers.Thermal Transfer Printers – DATAFLEX® 6530 & 6330 are perfect for code coverage. IAssure ™ technology automatically detects common typographical errors. Eliminate unwanted waste or reprint. Save time for bug fixes. The CLARiTY ™ software ensures that the code prints exactly on the product.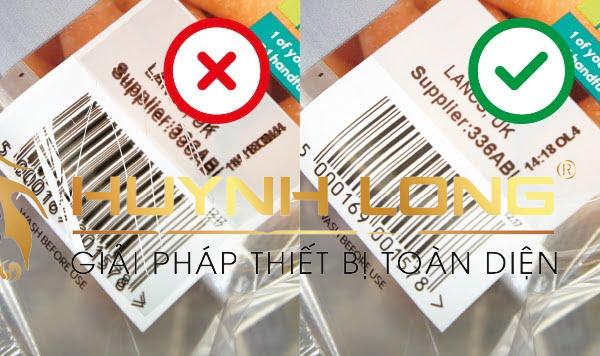 Designed to operate in harsh manufacturing environments. Thermal Transfer Printers – DATAFLEX® 6530 & 6330 with minimal wear and tear. Helps to improve the life of the production line. 6530 & 6330 have a compact design suitable for most production lines. And the operator interface is simple.With Intelligent Motion ™ technology eliminates the need for compressed air and associated costs. Thermal Transfer Printers – DATAFLEX® 6530 & 6330 minimize downtime. Helps ensure consistent print quality, maximizing print head life. Detect printing errors to find the cause and perform maintenance. Simple ribbon inserts allow faster ribbon replacement to maximize uptime. The ribbon saving mode of 6530 & 6330 maximizes the time between ribbon changes.
Some models of Videojet date code:
Máy in ruy băng TTO DATAFLEX® 6210
Huynh Long Industrial Equipment Joint Stock Company is a distributor of Videojet. With 20 years of "long-term development – prosperity". We are confident to be the leading printer supplier in Vietnam. For customers who need to print date, please contact Huynh Long. We will advise and bring to customers solutions that are ideal, ideal. HUYNH LONG INDUSTRIAL EQUIPMENT JSC Address: H76 – 77 A3 Road, 10ha resettlement area, Tan Thoi Nhat Ward, District 12, Ho Chi Minh City Tel: (+ 84-8) 3592 6789 / 5-8 Hotline: 0961 166 388 Place the material: 0968 111 339 Technical support: 0963 313 336 Email: marketing@huynhlong.com.vn Web: www.huynhlong.com.vn