The MAGBOX MXF is designed mainly for use in the food, pharmaceutical, and other industries with high sensitivity applications for free fall systems. This high-quality, highperformance magnet assures the efficient separation of the smallest ferrous and magnetised stainless steel contaminants.
With minimum installation height and customerspecific design the MAGBOX MXF is easy to integrate into existing piping with only little or no modification xrequired. Minimal maintenance and outstanding ease of cleaning guarantee efficient and economic operation.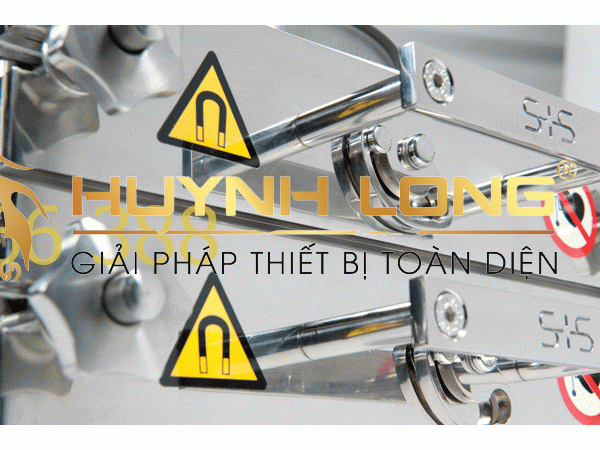 BENEFITS            
Designed for the food and pharmaceutical industries

Removes the smallest magnetic metal contamination (even slightly magnetized stainless steel)

Ensures consistent high product quality

Hygienic Design

Easy handling and cleaning

Customer specific designs available
ADVANTAGES      
Magnetic flux density up to 13,700 Gauss

Inspection of dry, free-flowing bulk materials

FDA compliant version

EASY CLEAN version

Version for the pharmaceutical industry

Certified for ATEX zone 20 application

Sturdy design in 316L grade stainless steel

Minimum installation height

Accessories and special versions
TYPICAL FIELDS OF APPLICATION
Food industry: Cereals, sugar, milk powder, food mixtures

Chemical industry: Powder suspensions, pigments

Pharmaceutical industry: Raw materials, carriers
---
Huynh Long – Brings all advanced Industrial Equipment solutions for your company.
Contact to Huynh Long Industrial Equipment JSC for more details information about products and services